Reduced hours effective May 16
We are experiencing some major changes in our staff team this spring.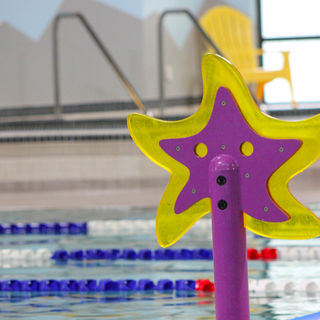 May 8, 2023
Spring Temporary Hours of Operation
We have had a good fall and winter operating at very close to "full" hours of operations and we thank all the staff who have made this happen. This May we are experiencing some major changes in our staff team and have not had any success hiring post-secondary summer student lifeguards or supervisors. We are in a position to operate a reduced schedule for May and June. After careful consideration of all user groups and programs, we have come up with the most operational hours that we can manage. The coordinators and management team will be helping cover the front line for these six weeks, so please be advised that the administrative aspects of operations will be at limited capacity and response time will be slow.
Below are the hours of operations starting Tuesday, May 16, through to June 30. The reductions are:
Tuesday closed 6am- 10am
Wednesday closed 2:30-3:30pm and 7:30-8:30pm
Thursday closed 8am-10am *open 6am-8am
Friday closed until 8:30am and 7:30-8:30pm
Saturday's pool and gym are closed during lessons 8:30am -12pm
The detailed schedule can be viewed here: Facility Schedule
Staffing shortage is currently not uncommon in our community; pools at large and many businesses are experiencing a similar human resources crunch. We continue to post our positions and actively recruit.
With our staffing levels dropping from 5 day-time permanent aquatic staff to 2, we are operating as many hours as possible. Talking it over with the team and reaching out to community partners with heavy hearts we have decided to cancel the BV Pool Triathlon on June 4.
The good news is that we are fairly certain that come July we will be back operating close to normal operations with our casual students working more hours over the summer months.
We understand that these changes may impact your facility use or the viability of your membership purchase. If you would like a refund on your membership, please contact the front desk.
Thank you for your patience and understanding as we navigate these challenges and changes in the schedule.
-BV Regional Pool Board of Directors and Staff.